Introduction to Observational Drawing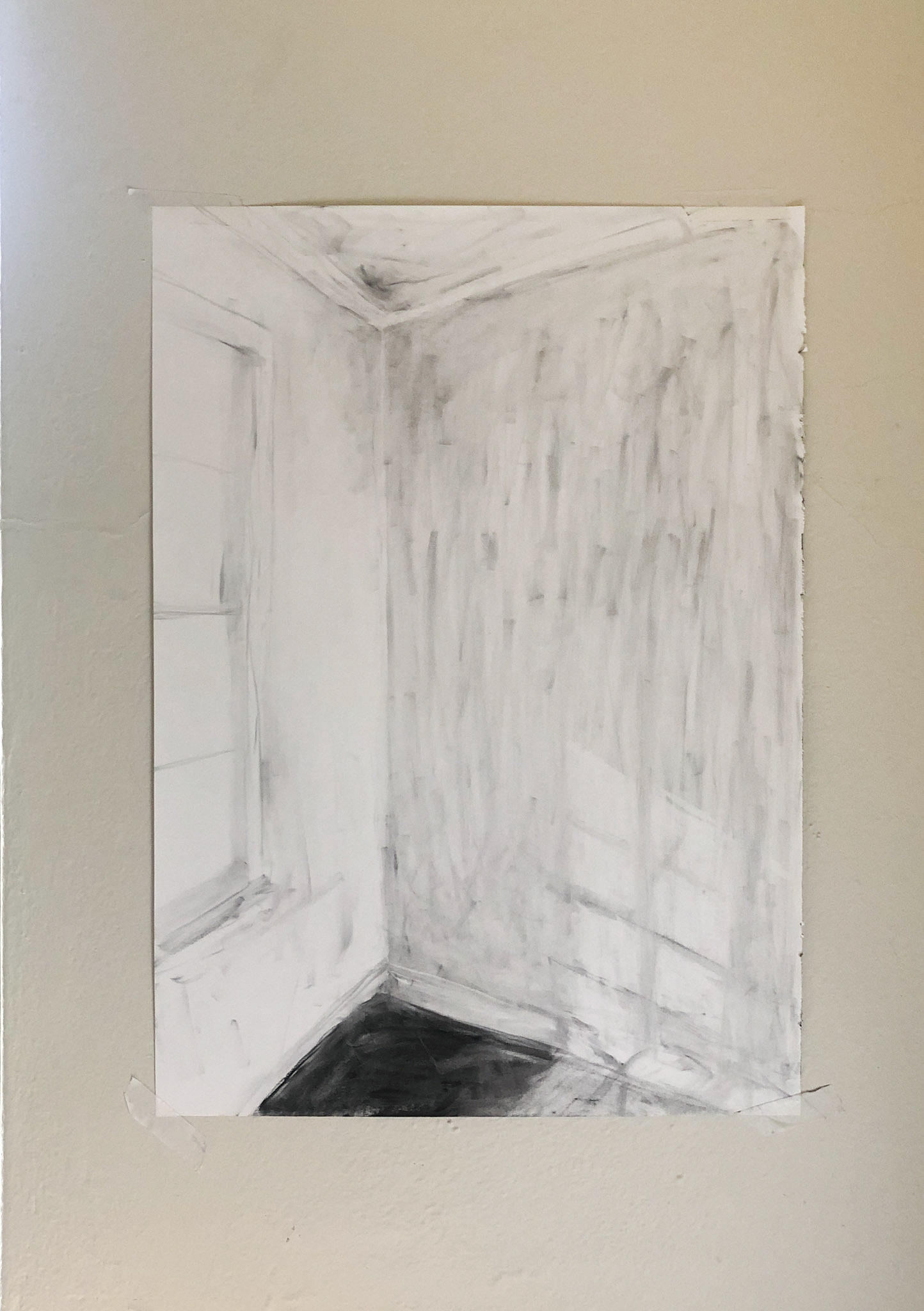 Long thin & strait stick like a BBQ skewer or knitting needle
Willow charcoal & blending stump (optional)
1 x sheet of A3 to A1 paper
Have your paper on a drawing board and supported in an upright position 
This second lesson is all about space, perspective and foreshortening. There are two exercises in the videos below. The first is an exercise in looking and the second is a drawing that you can make of a corner of a room.
The drawing can be as simple or as elaborate as you like – the idea is to draw slowly, look carefully and be prepared to make some adjustments. If you find halfway through that something has gone wrong, start a second drawing. Sometimes it takes some time for us to draw what we are seeing with clarity.
When you have finished, please send photographs of your drawings through to me with any thoughts or questions via mail@genevieveswifte.com

 
Looking at shapes in space 
Drawing a Corner of a Room
Thank you for being a part of my workshops, and thank you for joining me online. Please don't hesitate to get in touch if you have any questions:
Regular Zoom Meetings are scheduled for: 
To join simply click the link at one of the above times: 
(You don't need an account to be a part of the meeting)
You can also connect online via the private Facebook Group:
I can't wait to hear from you and to see your drawings!