Weekend Workshops
Gorman Arts Centre, Main Hall
55 Ainslie Avenue, Braddon, Canberra, ACT
This summer, join contemporary artist Genevieve Swifte for an intensive weekend of life drawing at the historic Gorman Arts Centre in Braddon, Canberra, ACT. 
Informed by her PhD research, dance theory, neuroaesthetics and contemporary drawing practices, the workshop will explore the complex role empathy plays in our perception of the human form. This gentle and carefully researched approach to life drawing addresses the complexities of anatomy and perspective, helping participants to perceive relationships in space with greater clarity and allow them to translate what is seen from three dimensions into two. 
The workshop welcomes complete beginners, creative professionals and people with all levels of ability. Members of the community who have not had the opportunity to engage in formal art training are especially welcome to attend.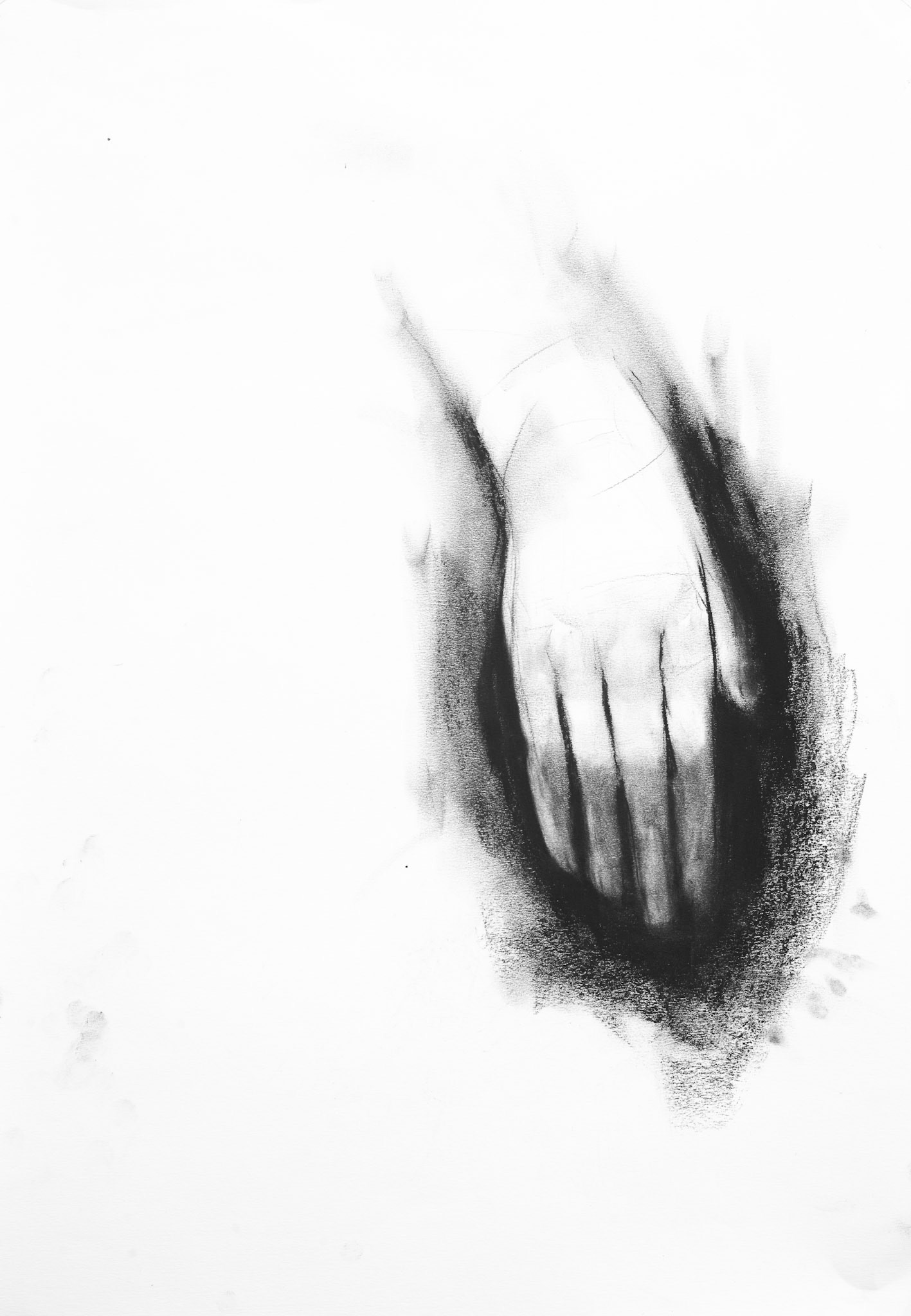 15th & 16th of December 10am to 4pm
19th & 20th of January, 10 am to 4 pm
Gorman Arts Centre, Main Hall
55 Ainslie Avenue, Braddon ACT, 2612

The workshop will begin with mark-making exercises that heighten the sensitivity and dexterity of the hand, wrist and arm to create confident and gestural line drawings of the human form. The class will then learn to see the proportions of the human body through carefully researched strategies that assist in the depiction of the body in space.
Through the careful observation of light and shadow, participants will begin the second day pushing the boundaries of what is possible with charcoal on paper. The model will hold increasingly longer poses through the day, with the option for participants to draw undisturbed or receive expert guidance if needed. The class will then be joined by a second model in the afternoon followed by a celebration in the courtyard and a visit to Genevieve's studio following the completion of the workshop.
You can enrol by following one of the purchase buttons below. These links will take you directly to a simple and secure PayPal checkout system where you can pay by credit card or with your PayPal account (please check the quantity selected before finalising). I will then be in touch with additional information about the workshop via the email address provided with your payment. 
You can book your place, make alternative payment arrangements & ask me anything by filling out the contact form below:
​​​​​​​
*Please note, numbers are limited. Due to the costs of materials, venue hire and insurance, cancellations must be made at least two weeks prior to the commencement of the class. Transfer to another workshop can be made at any time.
December
Saturday 15th & Sunday 16th 
10am to 4pm 
​​​​​​​
January
Saturday 19th & Sunday 20th
10am to 4pm