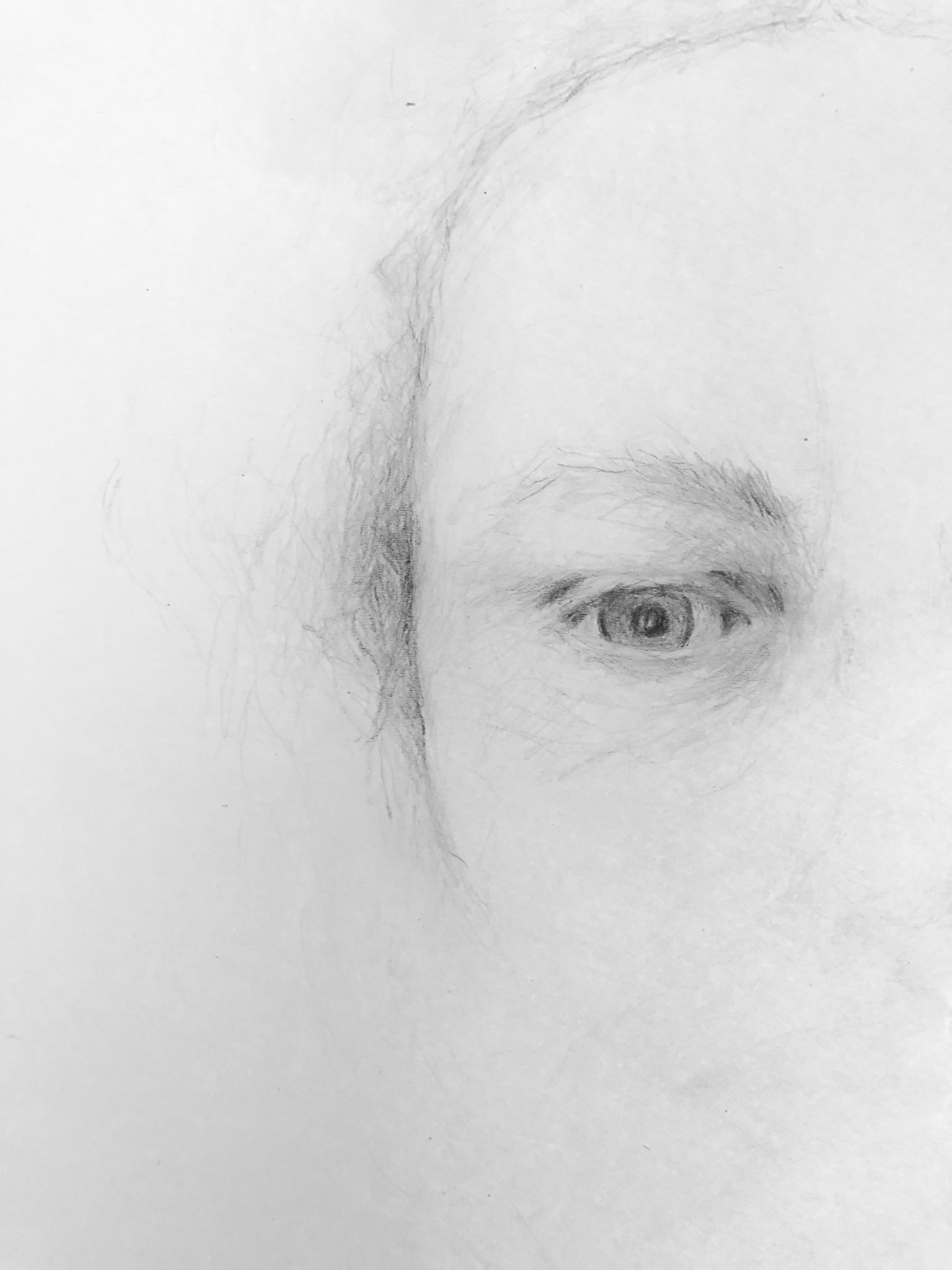 Join contemporary artist Genevieve Swifte for an online drawing course exploring the figure, portraiture, self portraiture, anatomy and perspective. 
Informed by her PhD research and 20 years experience as a practicing artist, Life Support will draw on aspects of Genevieve's current practice and is intended as an alternative to traditional life drawing classes at a time of social distancing and isolation.
Suitable for all levels – from beginners to advanced practitioners, each of Genevieve's classes are carefully researched and are designed to: 
• Help you see the world around you with greater clarity 
• Translate what you see from three dimensions into two 
• Heighten the sensitivity and dexterity of your hand, wrist and arm 
Moving between technical instruction, poetic interpretation and forms of abstraction, participants will have access to: 
• Guided observation and mark making exercises informed by dance theory, anatomy, neuroaesthetics and contemporary drawing practices 
• Anatomical diagrams and theoretical frameworks for drawings of the human form 
• Expert feedback and support
Commencement and continuing after the first six weeks
There is no start or end date — enrol at any time. Each enrolment covers a period of six weeks with an invitation to continue into the future. Please indicate if you need to take a break during your six week enrolment.
Each week, participants will receive a password allowing access to course content on the Eye to Hand website. This content will include:
• Zoom links scheduled for Sundays 2pm, Tuesdays 10am & Tuesdays 6pm​​​​​​​
• Weekly newsletter with inspiration and advice
Subtitles are being developed for all sound and video formats,

please indicate if you need this or any other support in the enrolment form below.  

​​​​​​​​​​​​​​
Prices
$270 full Price 
$243 Returning students 
$243 Concession (low income, students, seniors & group bookings)
Available payment methods:
PayPal / Bank Deposit
1. Please fill out the enrolment form below 
2. Hit Submit to send your details
3. Purchase your enrolment
3. Purchase your Enrolment​​​​​​​
To finalise your enrolment, select one of the purchase buttons below. These will take you directly to a safe and secure PayPal checkout system.
You will then receive confirmation of your enrolment via the email address provided.​​​​​​​
*Please check the quantity and total before finalising your payment
*low income, students, seniors & group bookings
*Please note, numbers are limited. Due to the costs of production, cancellations can only be made prior to the commencement of your course. You may take a break from classes, transfer to another workshop or transfer your enrolment to a friend at any time. Access to online content is for the duration of 
the
 enrolment only.
**By enrolling in any workshop with Genevieve Swifte, you agree that any media, passwords, documents etc provided as a part of a course will be kept for personal use only and will NOT be distributed to a third party.